You are here: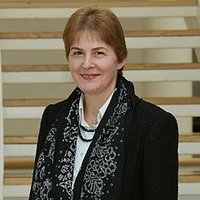 Dr. Sigrun Caspary
Fakultät für Wirtschaftswissenschaft; WIFU-Stiftungslehrstuhl für Organisation und Entwicklung von Unternehmerfamilien
Wissenschaftliche Mitarbeiterin

Alfred-Herrhausen-Straße 44
58448 Witten
FEZ-D.246
Weitere Positionen:
Beauftragte für Gleichstellung und Vielfalt (Präsidium)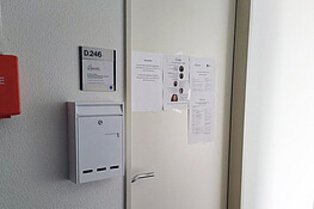 Mailbox for anyonme messages
It is possible to contact the Equality and Diversity Officer anonymously. She is bound to secrecy. A mailbox for anonymous reports is located in front of the office of the representative on the top floor of the FEZ (DG.246). A digital reporting system is being planned. Information on this will be posted here as soon as the system is available.
Emergency numbers
Police

110

Fire & Rescue Service

112

Medical on-call emergency service

116 117

Dental emergency service

0180 - 56 070 11

Poison control center

0228 - 19240

Telephone counselling

116 123

Telephone counselling (Protestant)

0800 - 111 0 111

Telephone counselling (catholic)

0800 - 111 0 222

Telephone counselling (Muslim)

030 443509821

Pregnant women in need

0800 - 40 40 020

Help hotline "Violence against women

0800 - 011 60 16

Help hotline sexual abuse

0800 - 22 55 530

Children's and young people's hotline

("Number against sorrow")

0800 - 111 0 333 or

116 111

Parents' hotline

0800 - 111 0 550

Depression information hotline

0800 - 33 44 5 33

Violence against men and shelters

0800 123 99 00

Corona virus Citizens' hotline NRW

0211 - 9119 1001

Corona crisis hotline for single parents

0201 - 82 77 47 99
To use the UW/H telephone: pre-dial a "0" (exchange line)
UW/H internal extension
| | |
| --- | --- |
| In-house office | 926 extension |
| Central | -0 |
| Company doctor | -679 |
| Building Services | -400 |
For a call from the cell phone: 02302-926-Extension