You are here:
Parent-child room (EKiR9 in new building NB 1.025)
Witten/Herdecke University is setting up a parent-child room (EkiR) in the new building, thus reinforcing its claim to be a family-friendly employer.
A parent-child room offers the possibility to bring children to the place of work or study in case of childcare emergencies and to look after them for a short time. The parent-child room in the new building (NB 1.025) is equipped with a workstation (incl. Internet connection) and a play area and can be used for working or reading while the child plays or sleeps.
The key to the EKiR can be borrowed at the info/post office (campus building, Alfred-Herrhausen-Str. 50) (opening hours are weekdays from 8:00-16:00).
The EKiR can also be booked via the UWE room booking system.
If you have any further questions, please contact the Equality and Diversity Officer, Dr. Sigrun Caspary.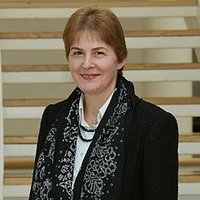 Dr. Sigrun Caspary
Fakultät für Wirtschaftswissenschaft; WIFU-Stiftungslehrstuhl für Organisation und Entwicklung von Unternehmerfamilien
Wissenschaftliche Mitarbeiterin

Alfred-Herrhausen-Straße 44
58448 Witten
FEZ-D.246
Weitere Positionen:
Beauftragte für Gleichstellung und Vielfalt (Präsidium)