You are here:
The Career Service of the UW/H is the link between students and companies. We are the signpost for students and support the crossing of paths between students and companies and the joint pursuit of new paths.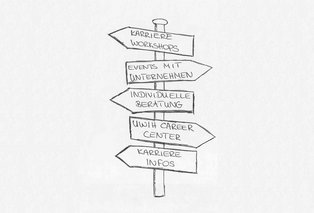 Offers for students
The Career Service accompanies the career path of UW/H students from the very beginning. Whether career workshops on the topic of job applications, design thinking workshops, the recruiting evening Heiratsmarkt or company excursions: Through various events that take place throughout the year, we bring students together with entrepreneurs, give them a jump-start on their successful career start and accompany them on their way into professional life. The Career Center, our job portal for UW/H students, additionally offers job opportunities and events for UW/H students.
Our offers at a glance
In the UW/H Career Center you will find job advertisements (internships, student jobs, trainee positions, permanent positions, etc.) from all departments. You can simply log in to the UW/H Career Center with your university login and start your search.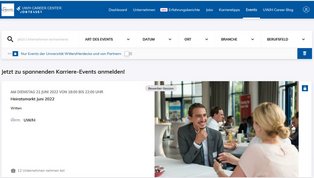 We offer you a selection of different career workshops on the topic of job applications. These vary in the summer and winter semesters.
We also organise events with companies, such as the marriage market, company excursions or company information evenings, to bring you together with company representatives as early as possible. Use these events to expand your network.
Find the current workshops and events here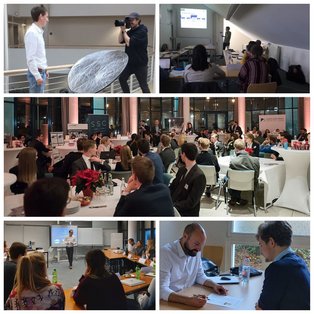 The Marriage Market is a career event designed by the UW/H especially for you, outside of the big recruiting fairs. It offers you the opportunity to make contact with companies from various sectors in a very personal atmosphere. Meet managing directors, HR managers and entrepreneurs and discuss possible internships, student traineeships, entry-level positions or whatever you can negotiate.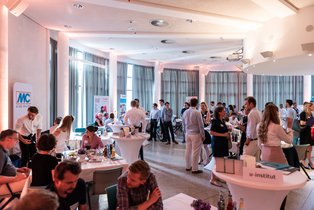 Are you currently in the application process, do you have the feeling that you can't find the red thread in your CV or are you still unsure where your professional journey should take you?
Then talk to us, we will be happy to go through your application documents with you.
At regular intervals during the semester, we send out our newsletters UW/H Career News and UW/H Career Events to keep you up to date on our workshops and events and to make you aware of interesting topics and job offers.
The UW/H Career Alert will inform you about exciting events, challenges, etc. at short notice.
In the main building, you will find our information wall in the cafeteria, as well as a monitor with current information about our events.
Directly in the entrance area behind the revolving door, you will find a display where you can find magazines and brochures on the topic of careers.
Service for employees in the search for temporary workers
Are you looking for temporary staff and would like to place an advertisement in the UW/H Career Center? Then please contact us at careerservice@spam protectuni-wh.de and we will be happy to set up an account for you.