You are here:
University Sustainability Strategy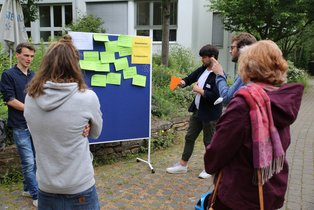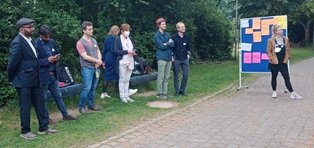 University sustainability strategy
The UW/H has committed itself to sustainability in its basic regulations; moreover, the UW/H mission statement formulates as a central motive "to be able to shape the changes in society in a sustainable and just way."
A key milestone for a sustainable and equitable university is the Sustainable Development Roadmap, the decentralized sustainability strategy of the UW/H. In the roadmap, all departments, the WittenLab.Zukunftslabor Studium fundamentale, and the departments most essential to the sustainability process have defined the goals and measures with which they contribute to a social-ecological development of the UW/H in their respective areas. This extensive catalog of goals and measures, created as of June 2021, emphasizes the perspective of action and is therefore a living document that changes continuously, especially when individual measures are successfully implemented and new ones are added.
Complementary to this decentrally derived strategy, measures for a socio-ecological UW/H will likewise be integrated into appropriate processes (e.g. university development plan, teaching planning and evaluation, etc.) so that sustainability becomes an integral part of the university's DNA.
Other milestones include the publication of the first sustainability report in 2023 and the goal of achieving climate neutrality at the main campus in 2024.
If you are interested in the Sustainable Development Roadmap or have further ideas and questions about the social-ecological transformation of UW/H, please feel free to contact the Sustainability Networking Office.
Sustainability Networking Office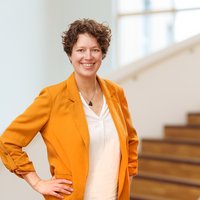 Dr. Annaliesa Hilger
Sustainability Coordination
Management

Alfred-Herrhausen-Straße 50
58455 Witten
E 131